Critter Country - a critter class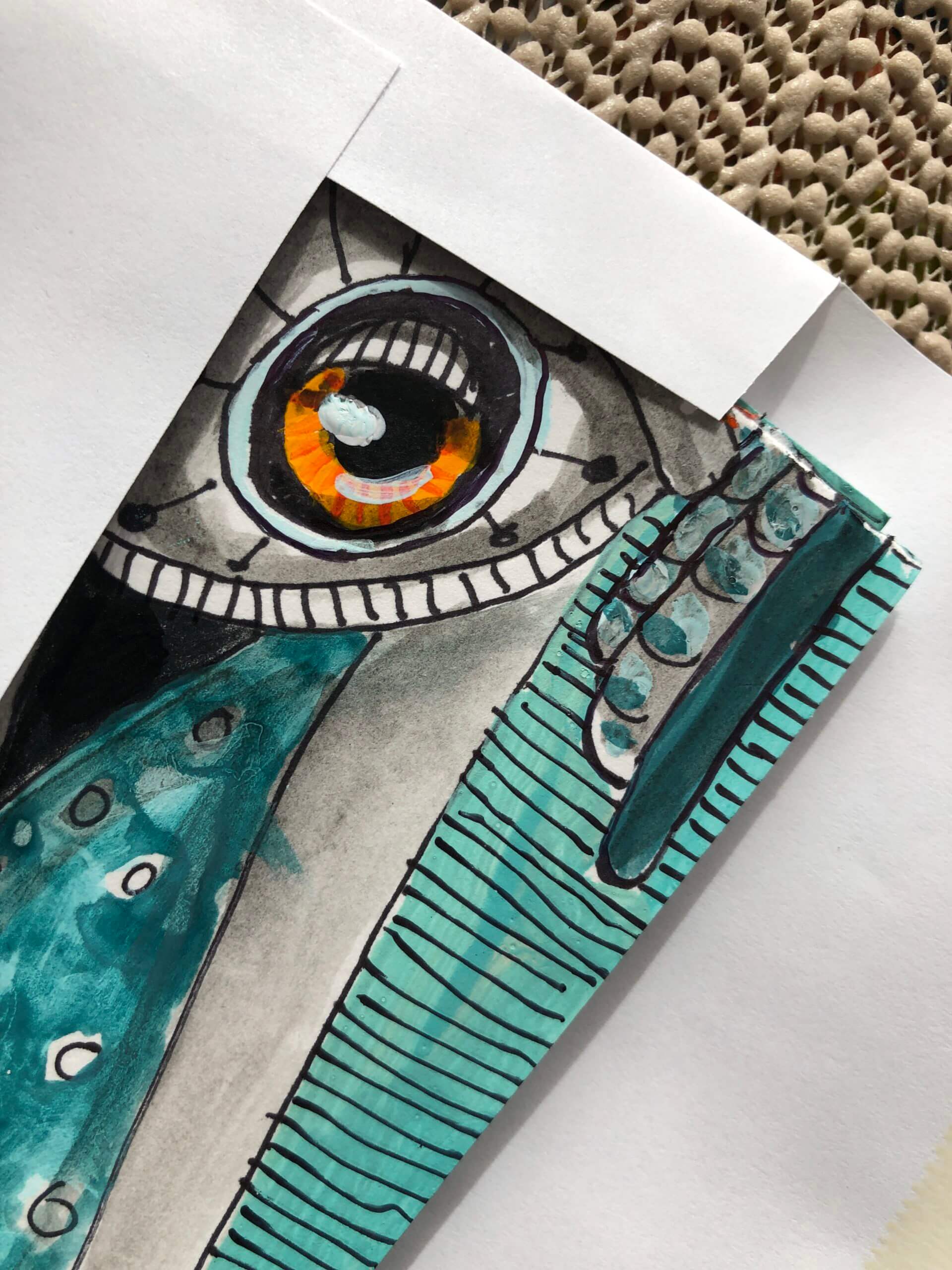 Create loose and whimsical critters without the pressure of perfection. We begin with pen drawings, explore details and colors, create critter notecards and finish a final multiple critter work of art that may even include your own lovable critters.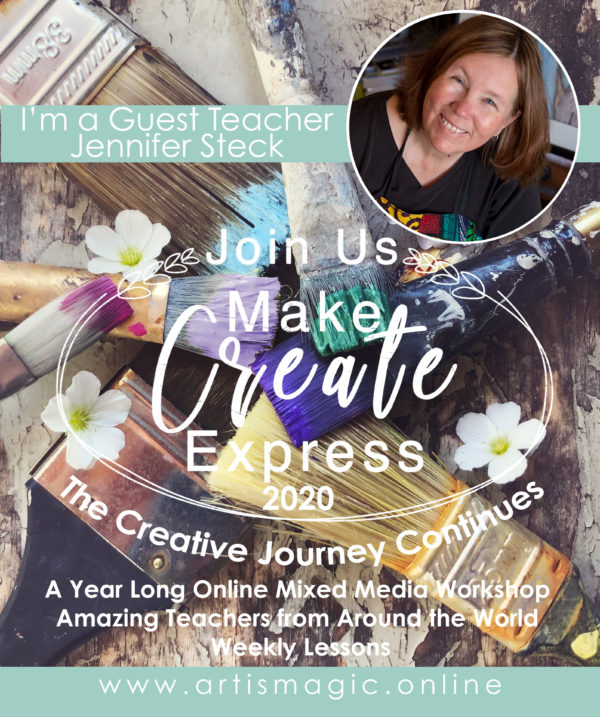 Join this year long creative adventure as Jennifer, and 25 other artists from around the world, share their techniques and love of creating a lesson at a time. Join the free weekend on July 11th and 12th to sample some of the offerings and sign up for the early bird pricing for a creative journey you'll never forget.
Critter-Fied! - a critter class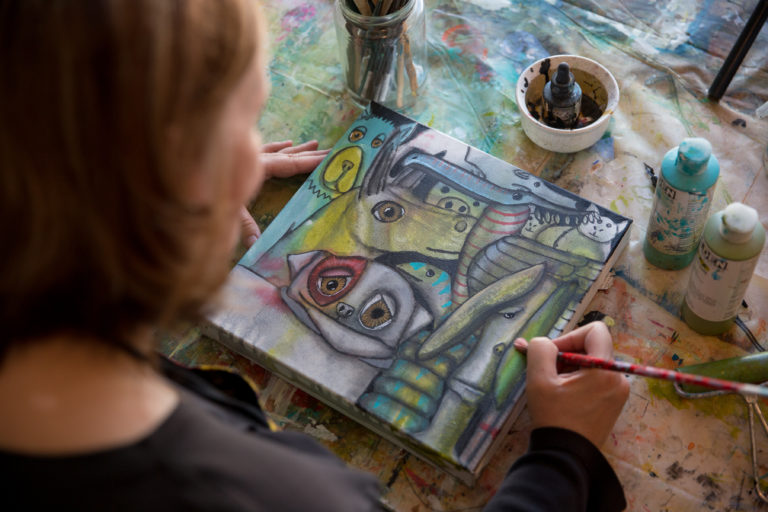 Critter-fied! is the next in the series of critter classes that focus' on whimsical and quirky creations. This class includes an in-depth step by step process covering how Jennifer creates backgrounds, discovers unique, personality-filled critters and brings them to life. 
This class is currently under construction and will be open for early bird registration on September 15th and launch on October 15th. More information to follow. 
Business or Pleasure? Taking your Artistic Journey to the Next Level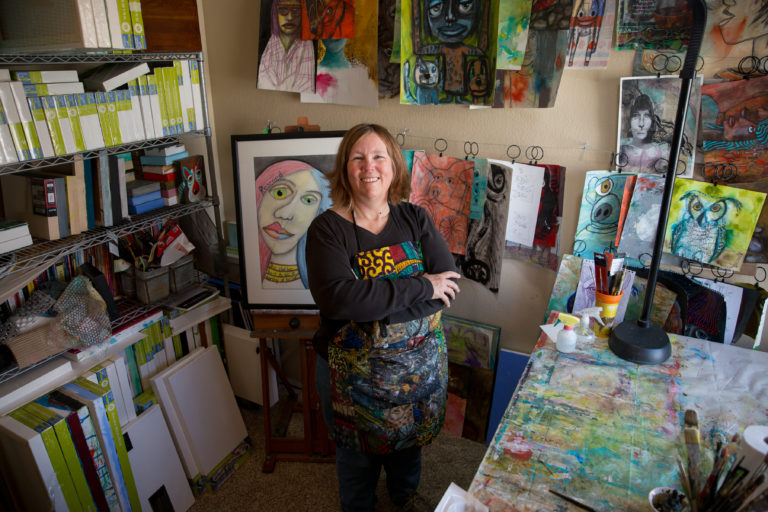 What is the next step in your art journey? Some artists love creating and sharing their work with family members and friends, others are looking to sell their creations to supplement their income or even fully support themselves. If you are looking to explore the possibility of creating an art business or have begun your journey and are looking for ideas on how to take it to the next level, this class may be a perfect fit.
We begin by setting the foundation and follow up with marketing, sales, overcoming barriers and maximizing online opportunities. This four session Zoom class will be live on Wednesday nights from 6-7:30pm (MDT) every other week beginning September 16th, 2020,  providing time for students to work on their chosen priorities and will end with a private online thirty minute coaching session. 
This class is for students beginning the journey or those interested in assessing where they are and researching new opportunities for growth. This class may not be the right fit for those with extensive experience as active working artists. 
Jennifer is almost three years into her career as a full-time artist and has experienced amazing growth. After being approached by a number of artists seeking information on how her business has gone from brand new to a growing business with collectors and students from around the world, Jennifer developed this class with the hopes it will assist others with some of the information they need to make the best decision for their situation. She does not have all the answers, but is happy to share her successes and challenges.
This class will also have a private Facebook group where students can share their successes and challenges as we seek to learn from each other, as well as cheer each other on.  
Please take note: All sessions will be recorded and available to current and future students. 
Disclaimer: Jennifer is not an attorney, financial or tax professional, so all legal and financials questions should be answered by a professional in your area. 
Sign up for our monthly newsletter to be notified of the latest offerings in Critter Country.