Critterfied! - A class for creative critter lovers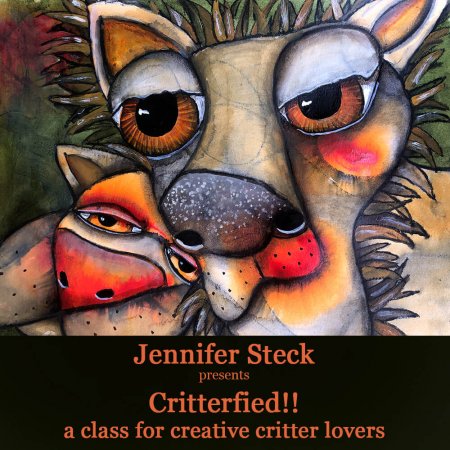 Critter-fied! is the next in the series of critter classes that focus on whimsical and quirky creations. This class includes an in-depth step by step process covering how Jennifer creates backgrounds, discovers unique, personality-filled critters and brings them to life. 
Critter Country - a critter class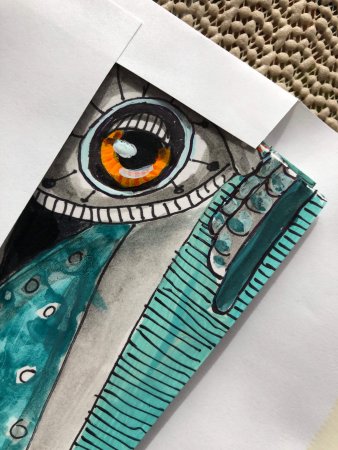 Create loose and whimsical critters without the pressure of perfection. We begin with pen drawings, explore details and colors, create critter notecards and finish a final multiple critter work of art that may even include your own lovable critters.
Coming Soon: Critters in the Wild
Early bird registration opens January 2, 2022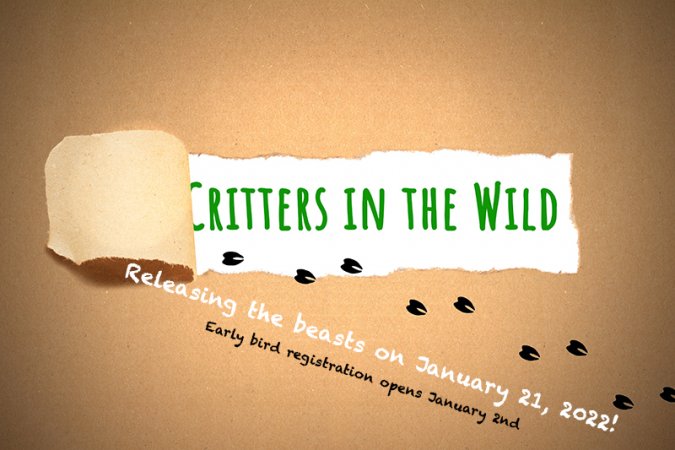 Critters in the Wild explores our favorite animals found across the globe. From air, land and sea, we'll explore techniques of movement, texture and setting that will bring these critters to life. 
Coming Soon: Business or Pleasure 2022
Early bird registration opens February 1st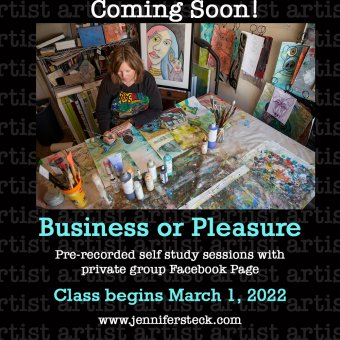 After getting input from artists unable to make live sessions, it's finally on the schedule! A self-paced class for artists exploring the next step in their art journey. Don't worry, we'll have an active private Facebook page for questions and discussion. Is it business or pleasure? Only you can decide.
Coming Soon: Patchwork Pets - mini Class
Early bird registration opens March 4, 2022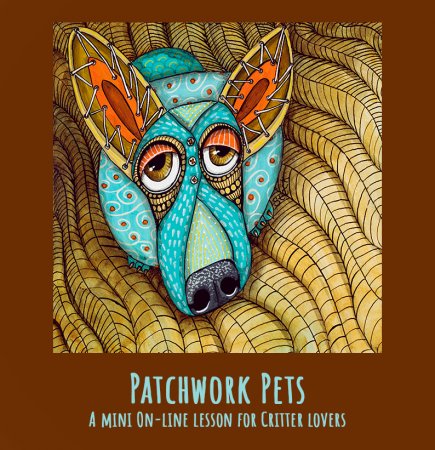 Let's explore combining patterns with our lovable critters. This is a one project class that includes multiple follow along videos for those busy times of life when you just need a bit of play time. 
What students are saying...
Everyone is talking about the Coronavirus, Tiger King and this class (something positive and creative). It's for all ages and highly creative. Thank you, Jennifer! It's helping so many people relax during this crazy, stressful time.
You are bringing out unique talents from each student! Thank you for making the world a better place!
I learned a lot today and am having a blast..thank you Jennifer for offering us this class, you have broken thru some kind of a barrier and wow, I am creating with no regard if anything is gonna sell...I am having fun without worrying that nobody will like it...such release...
Thanks for a totally awesome class! <3
YES!!....thanks so much for giving so many a new way to look at and create their critters!!
Jennifer Steck is a highly successful artist, art business owner, mentor and coach. Her Business or Pleasure? Taking Your Art Journey to the Next Level online class gave me clear direction on how to create and launch my online classes. If you enjoy creating art and are considering sharing your gifts beyond your friends and family through a business or if you are an established artist wanting to evolve your art business to the next level, I highly recommend the Business or Pleasure online class. Jennifer's expertise and guidance along with the community of amazing artists in the class are a must for your art journey.
Sign up for our monthly newsletter to be notified of the latest offerings in Critter Country.