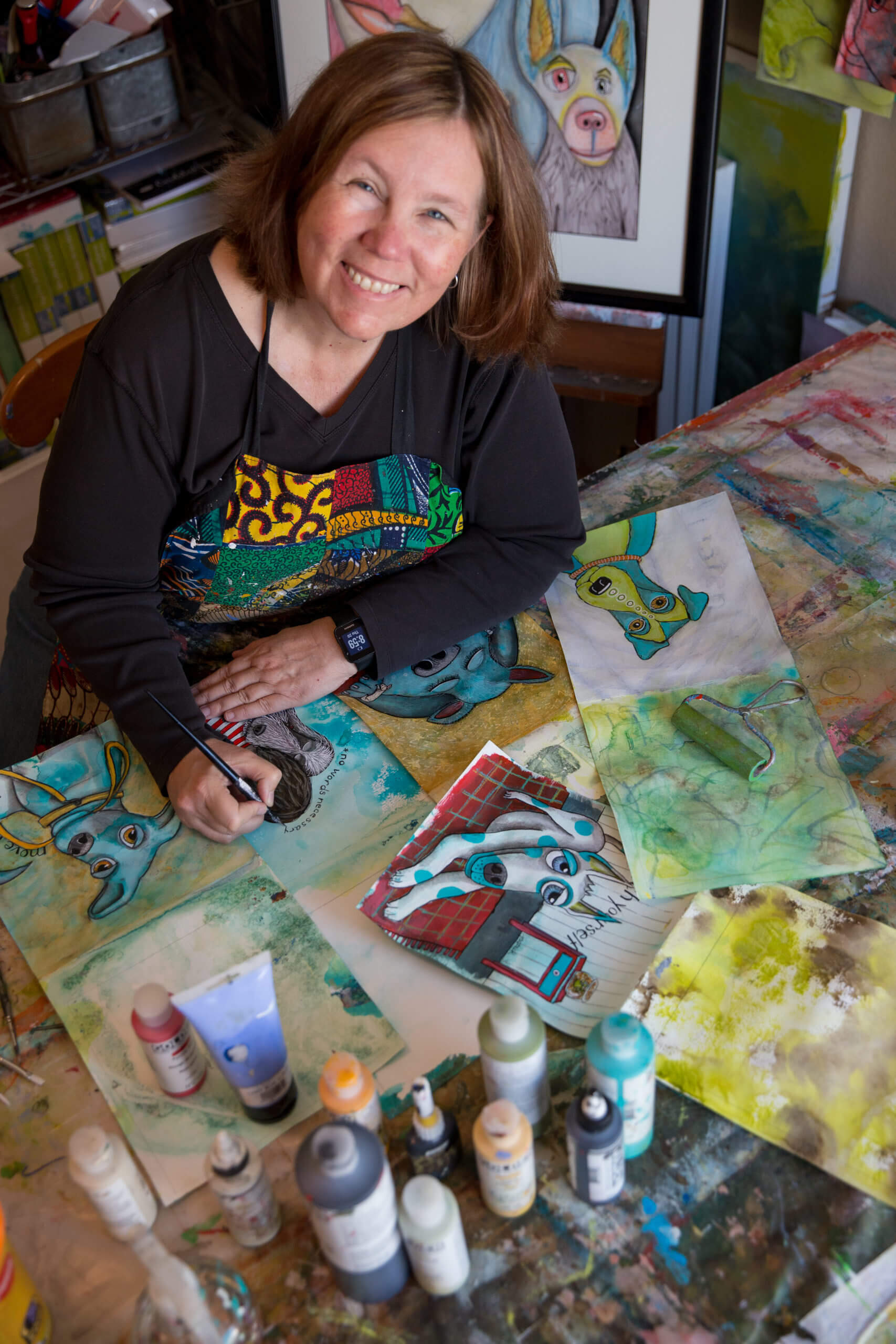 Thanks for joining me in Critter Country!
This class was first opened in the middle of March this year while areas of the world were on lock down and others just beginning the process. I created this class hoping it would give people something fun and lighthearted to do either while at home, or when taking a break from working to keep us safe, provide necessary services and treat those who needed medical assistance. Since the class was launched, the videos have been viewed more than 1,800 times from people living in 30 countries. So you are in good company.
Lesson One begins with loose and fun drawing and each lesson builds on that foundation. So take your time, relax, play and we'll be here when you are ready for the next lesson.
Don't forget to join us in the Facebook Group where you'll be able to connect with other artists, from newbies to advanced, working their way through this and future classes. Here's where you will find support and encouragement from some of the most amazing people, many who make a difference in my journey on a daily basis.
And…here is my disclaimer: Critter Country is my very first online class. So feel free to laugh at me as I make my way through the process. Trust me, I'm laughing along with you. 
Remember, we are focusing on quirky which means we throw perfection out the window. This is a great time to play and not stress. 
We will be creating a collection of critters, some we'll love, some not so much. We will be selecting our favorites to include in following lessons.
This process may be intimidating up front, but keep going and push through. I've always found the biggest breakthroughs happen when I push through the fear, frustration and doubt.
We do have people joining us who have not created art in a very long time, along with those who create on a daily basis. Please be supportive with your comments. Who knows? We may help inspire a whole new group of artists.
Try not to get intimidated when others post work. We can learn from each other in a safe space. I'll be monitoring and removing any political or negative comments. There are other places for those discussions. My goal is to have a place we can come together and support each other. 
Tips on photographing your Critters
Just a few tips on photographing your critters if you want to include them in your class creations.
It's all about the eyes. If you want to show that personality, it's important to see their eyes and to get them in focus.
Take photos from different positions and when they are doing different things. I always love pictures of my critters when I'm looking down on them and can get the whole animal in the frame with them looking up at me. Don't forget to get down to their level, as well.
Get candid shots when they aren't aware you are looking.
Some critters are afraid of the camera/phone. Make it a fun process with treats and start with short sessions.
Distortion can be fun and quirky. The parts of the critter that are closer to the camera will appear bigger.
Tell a story. Is there a favorite toy? Do they love to run and jump? Do they love a good belly rub?
Check out Pinterest boards with pictures from a variety of photographers and try to capture your critters in some of those poses.
Be patient.