Inspired to create - A Chat with Fonda Clark Haight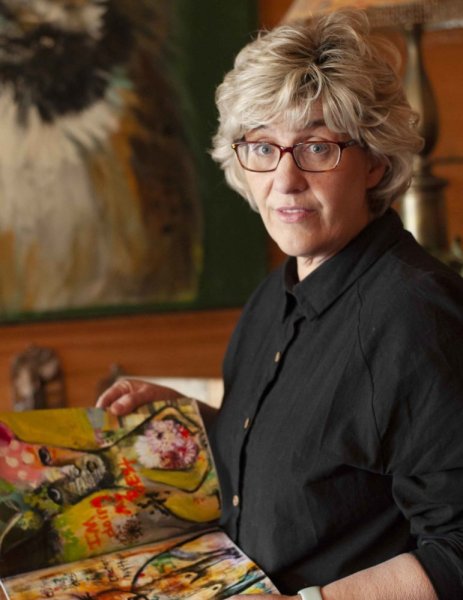 In the fall of 2017, I started hearing about "The Down Deep" a wonderful online class taught by an incredible instructor, Fonda Clark Haight. In the following six weeks, the class opened my eyes to intuitive painting which has become a big part of my creative practice. Not only is Fonda a talented artist and teacher, she is also someone who loves and supports all of her students in countless ways far beyond the classroom. She's made a huge difference in my journey. I'm thrilled and honored that she is joining us for February's chat to share her knowledge and wisdom. 
Fonda's Bio:
Fonda Clark Haight is a mixed media, intuitive artist living in the mountains of NC.  Looking past the obvious, close observation and engagement of my truth is the process.  The challenge is to see beyond the distractions of the conspicuous to engage with my feelings deep in the subconscious.  My goal is to inspire those who see my work to look more carefully at the world around them, to discover beauty in unusual places, and to question the truth in themselves. 
Follow Fonda's Journey at These Links