Inspired to Create- A Chat with Jenifer Renzel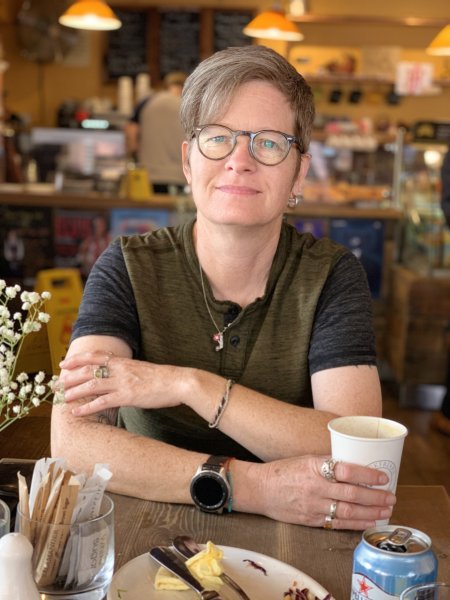 I've admired Jenifer Renzel's incredible abstract works of art for several years. She's someone I can't wait for all of us to get to know!
Jenifer's Bio
Jenifer Renzel lives in San Jose, California with her wife Donna and two ridiculous Persian cats. She recently retired from high tech and now pursues art full time. She has done Solo shows in Portland, Mendocino, and San Jose, and sells in galleries around the Bay Area. She also has a growing Etsy shop. Her work has been described as outsider art, modern primitive, or dada-esque.
Jenifer began her art career as an assemblage artist, and has since fallen in love with mixed media painting and drawing. She explains that assemblage taught her to think about how things can fit together visually even though they don't logically go together, and this idea influences her 2D work. She is always trying to come up with something surprising and unexpected.
Jenifer thrives on vintage horror and SciFi movies, and scary novels. She collects weird toys, miniatures, and old books — often using these for inspiration or as references.