Inspired to Create- A Chat with Cas Holmes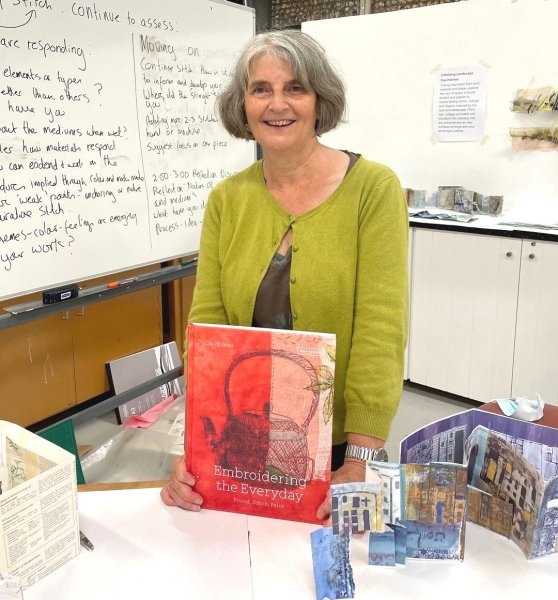 For years I was a quilter and I still have stacks of beautiful material just waiting for the moment when I'm inspired to play with fabric again. I've always had a special place in my heart for stitching, layering and stories that come when working with fiber. Now I was never one for perfect points, as you might guess, so art quilts without perfect measurements fit the bill. Earlier this year, I discovered the incredible art of Cas Holmes, a fiber artist that creates the most magnificent pieces and also is a well loved teacher. I can't wait to learn more about her and her process and to share the magic she creates with all of you. 
Cas' Bio
Trained in fine arts at the University of Creative Arts (honours degree) Cas Holmes's early research was with papermaking, paper and textiles supported by Barcham Green in the UK and in Japan with awards by the Winston Churchill Memorial Fellowship and Japan Foundation Fellowship. Cas is the author of three books for Batsford publications the most recent 'Stitch Stories' (2015) and is senior tutor at West Dean College.
Her ongoing interest in sustainable practice and issues surrounding the environment is reflected in her continued association with plantlife.org. Cas is also a member of the British textile group, Art Textiles: Made in Britain. 
Cas' work is influenced by beauty of nature, community and the challenges we face.