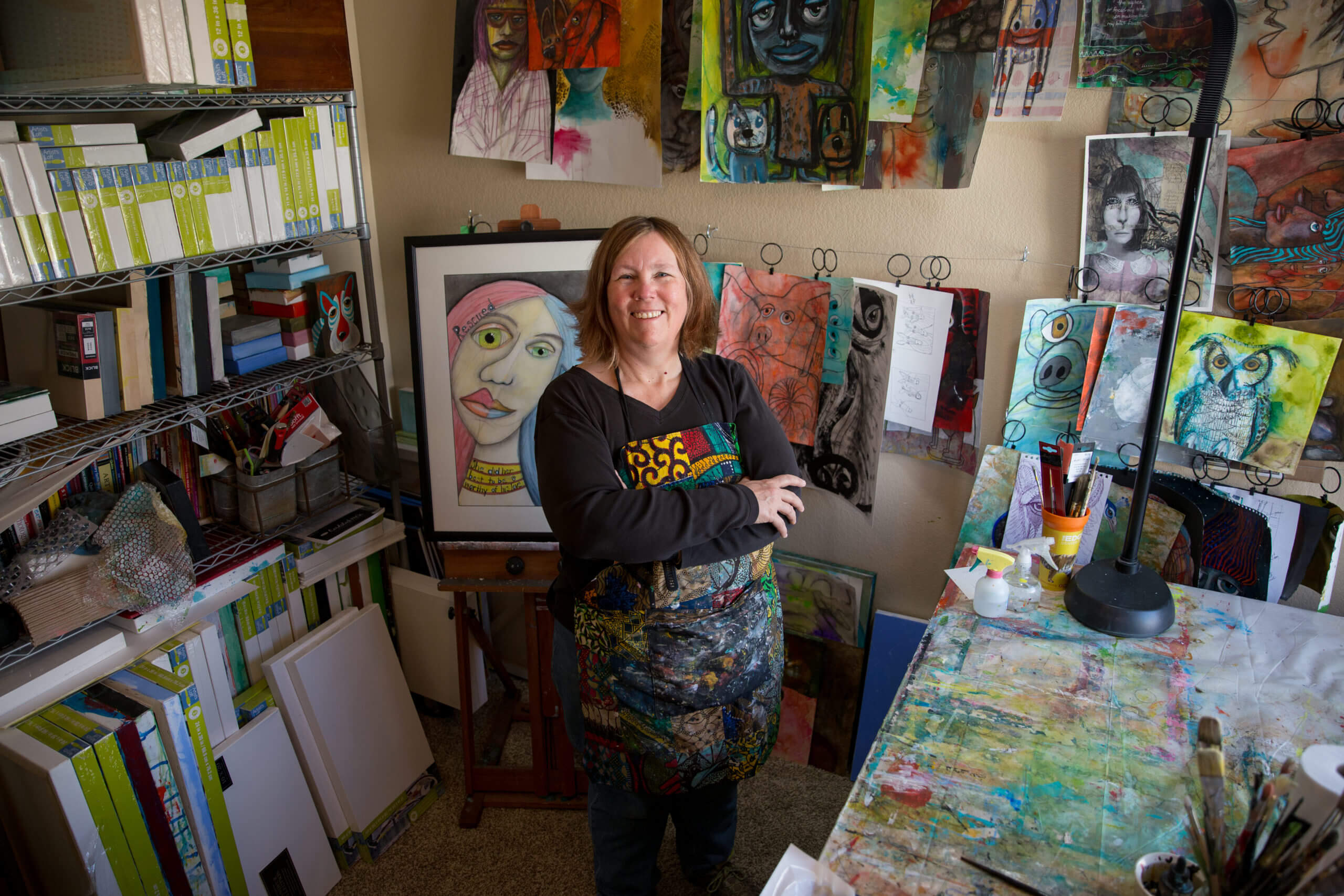 It started with instructor interviews for my local art club to keep members engaged during the COVID-19 shutdown. It was a way to stay connected with members and to support our fellow artists who had lost so much when all their shows and in-person classes were cancelled.
I discovered after a few sessions, that I loved learning about the artists in a more intimate way than just seeing them in class or reading a bio online. That same appreciation for them as people and artists was contagious to members watching and engaging in the chats. While I was a nervous about interviewing people and managing the Zoom technology, I gradually began to relax and not worry so much about getting everything right. I am passionate about learning more and contributing to a community of people that have made such a big difference in my creative journey. So, here we are.
In this day and age of texts with challenging auto-corrects, quick posts and emojis on social media and productive, but many times impersonal emails, let's take this incredible technology and get to know each other a little bit better.
Let me introduce, Inspired to Create – an Artist Chat. Chats with many of my favorite artists will be held live on Zoom. My plan allows for up to 100 attendees, but for those of you who are unable to attend, I hope to record each one and have those recordings available so you can get to know these special people. Chats will be scheduled once a month, most likely on the last Saturday. That could and will change based on what is best for those being interviewed.  
If you want to be the first to know, please subscribe to the newsletter on my website. It goes out once a month and will provide all the details you need to register. 
Let's do this! Can't wait to see you in the Chat Room!!