Inspired to Create- A Chat with Jenny Messerle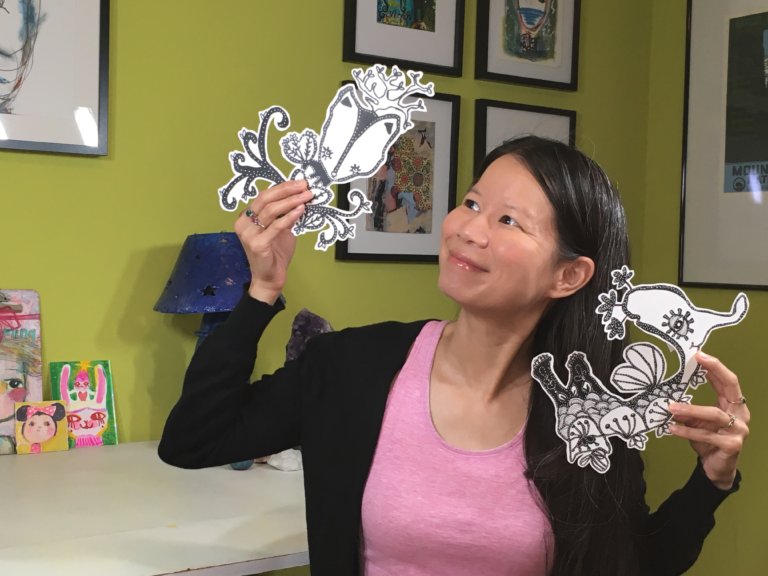 Jenny Messerle and I connected on Instagram several years ago. I've always loved her colorful and joy filled art. And…I'm delighted to have her join me during this upcoming chat. 
Jenny's Bio:
Jenny knows what it's like to have lots of self-doubt and self-criticism when you draw. She used to draw a lot as
a child. But she stopped. She didn't think her drawings were good enough. But in her late thirties, she started to
draw again, and she rediscovered the joy of drawing. 
Jenny shares her secret to creating successful character drawings in her highly revered class: Rediscover the Joy of Drawing: Five Steps to Illustrate Unique Characters. To take this class for free, visit Jenny's website for a free month of art, writing, and self-care classes.
Jenny Messerle is an author, teacher, and mixed-media and Procreate digital artist. Jenny is passionate about sharing ways to add more joy and self- compassion to your life. This is the mission of her art, writing, and classes.
Browse Jenny's Instagram gallery to see if her delightful Soul Creatures brighten your spirit.
Join Jenny's email newsletter community to see if her self-love tips help you achieve your goals as an artist.
Jenny is the author of I am a Golden Buddha: A Journey from Self-Criticism to Inner Peace. Her book has 47
five-star Amazon reviews and praise from creative luminaries like Alena Hennessy, Sabrina Ward Harrison,
Rachel Awes, Jill Badonsky, and Violette Clark.